Articles
The AutoNetTV product platform not only allows service facilities and brands to upload their own videos and images for use within products, screens and websites, but also provides this same feature and ability for your favorite Suppliers, Manufacturers, Distributors and Vendors to upload content for you to use as well. Ads and promotions for your customers, or training content for your pros - it can all be added for free.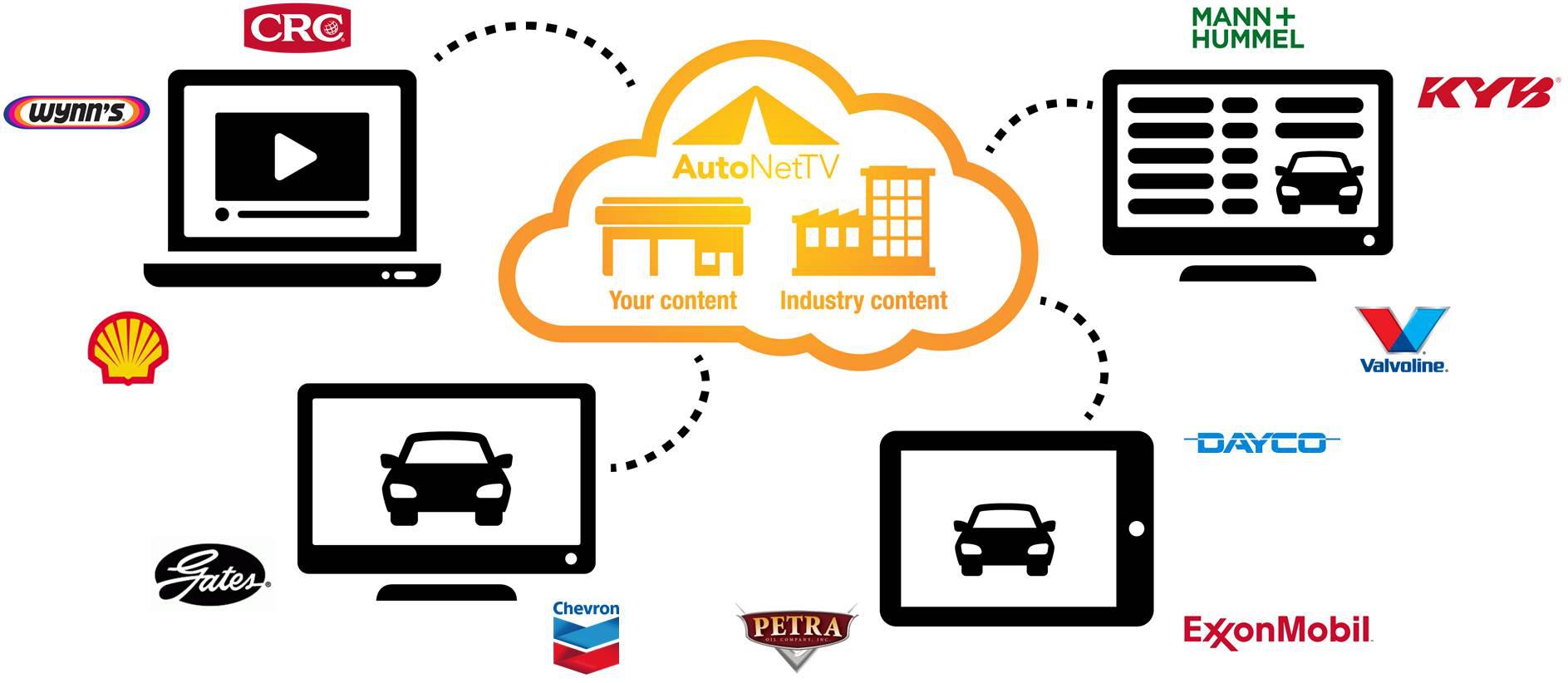 Have a favorite part, fluid, or brand of products you carry that you want to promote or display to your customers?  Have them call or email us to get a free account setup today so you can put those videos, promotions or details on any of your AutoNetTV subscription products.
Any Supplier may obtain a free Industry Content Supplier account by calling 801-492-9900, or sending an email to techsupport at autonettv dot com (you actually need to type it correctly :-)). There is no limit to the amount of content a supplier may upload, and content can be specified for Employees - such as training and pro education videos, or for Consumers - to advertise or communicate directly to your vehicle owner customers.
To find and access any of the Industry Supplier Content already in the AutoNetTV system (which is where any new suppliers content would also be found), simply click on the Industry tab in the Media Content section of the Classic View of the AutoNetTV Drive platform. Once you find something you like, simply drag-and-drop it into your Lobby TV, Menu Board, or Website subscription program and the content will display. Please be sure to preview the content to understand if its intended audience is your vehicle owner customers.