Articles
Once you sign up for your account, you will soon receive a welcome email that looks similar to this: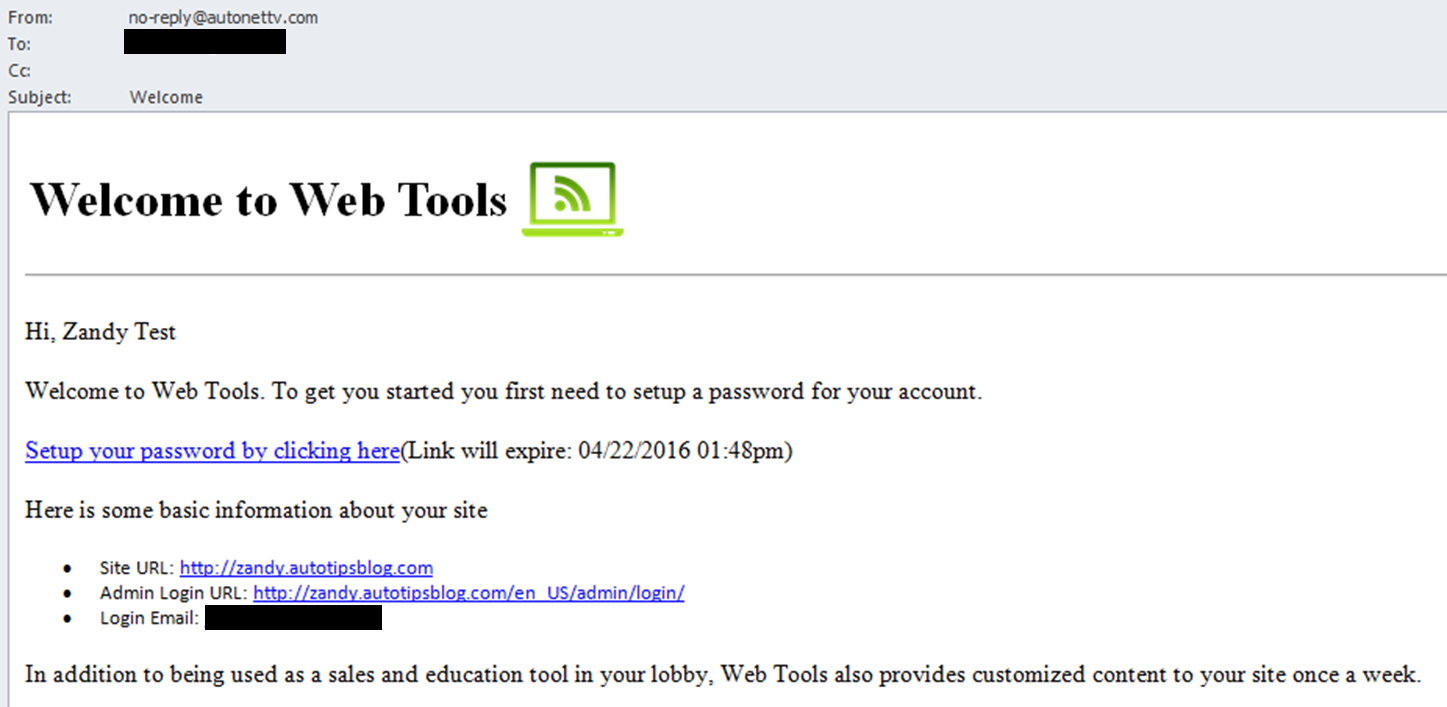 If you haven't received your welcome email, please make sure to check your Junk and/or Spam email folder - in case it ended up in there. If the email did go to that folder, we suggest you add the email sender/address noreply@autonettv.com to your list of approved email addresses. This will ensure that you see important system updates and notices we may send by email.
Click on the link to "Setup your password by clicking here". Your internet browser will open the page for you to type in your new password. Type in your new password two times and click the Save button.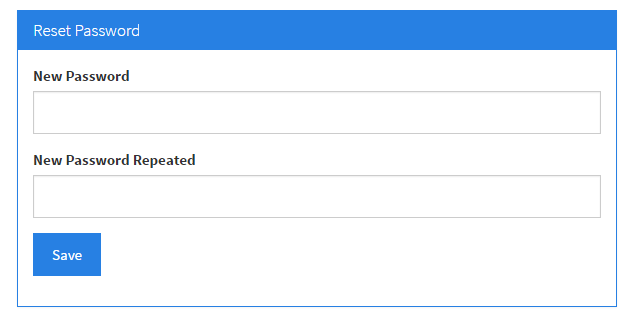 Once saved, you will be taken to a screen that looks like this: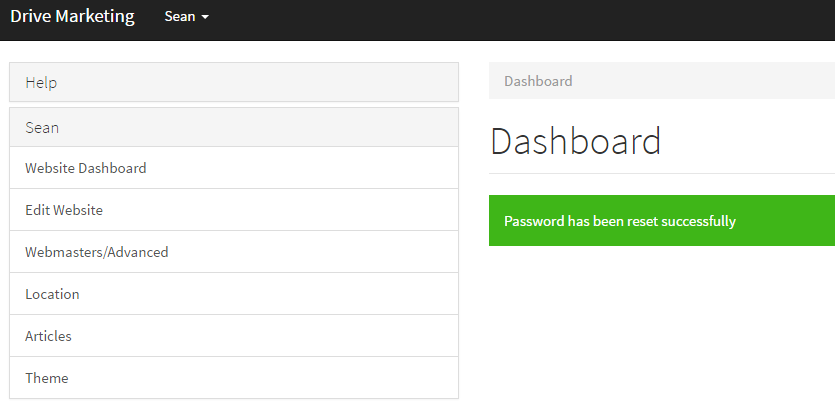 If you wish to change your password in the future, simply click on your email address, shown in the top right corner of your account, and choose the option for Edit Account. You'll then have the ability to enter your current password, and then enter your new password.
If you ever forget your password, simply go to your account website (e.g. yourname.autotipsblog.com), and click the Admin Login link at the bottom of the page

Then click the Forgot Password link in the Admin Login entry box. An email will be sent to you with a link to change your password.