Articles
Note – before beginning, make sure to have your SureCritic Account URL Slug/ID to enter into your AutoNetTV account online. The URL slug is a unique keyword identifier which can be found end of the URL on your public SureCritic page for your business. The URL/Slug will be lower case, and spaces are represented as dashes. For example the URL/Slug for "Cannon Automotive", a demo account found at http://www.surecritic.com/reviews/cannon-automotive, is "cannon-automotive". If you need any help with this information, contact SureCritic at http://www.surecritic.com/support.
SureCritic is a customer experience company that helps to show your true reputation with actual customer reviews online, for your website as well as for display on your TV program from AutoNetTV. In order to add your customer reviews from SureCritic, follow these steps:
Step 1 - To add your SureCritic Account Slug/ID in the AutoNetTV Drive system, login to your account at http://drive.autonettv.com/, and then click the purple My Data Feed button on the dashboard.

Step 2 - Click the "+ Add Feed" button at top, and choose SureCritic. In the new window that appears, enter your SureCritic Account Slug/ID in the first input line (shown below). Your default Business Logo will appear, but you can Select a different file from your User tab (if one exists), or choose to Upload a new file for your logo.
Step 3 - Finally, choose the device(s) to which the settings apply, and choose how often you'd like the content to display, and then click Add at the bottom.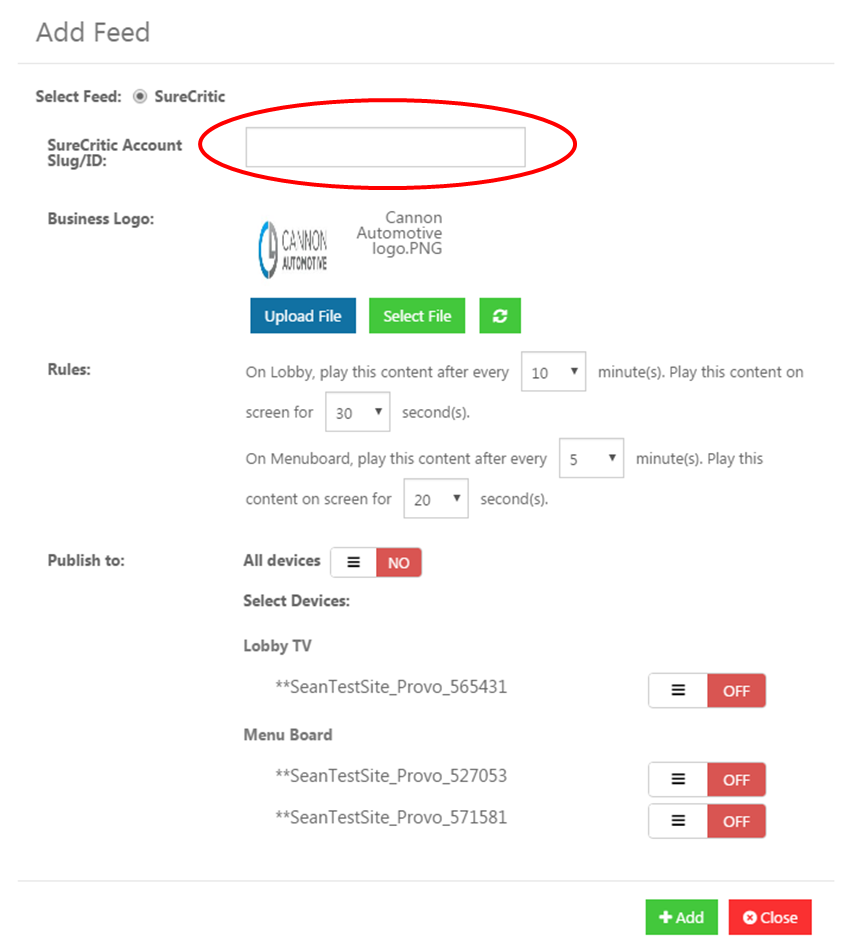 Your AutoNetTV device will download the content and obtain your data from the SureCritic servers, and then display your reviews on your TV (the time this takes will depend on your connection speed and your devices connection interval - generally between 5 and 30 minutes). A fake example is shown below of how the content may look on your screen. The elements included for display are:
Customer first name, last initial, City and State, and Date of review
Customer's rating (shown by the yellow stars) and the text of the customer's review
The total # of ratings your business has received, and your average star rating from all of those reviews
Your Business Logo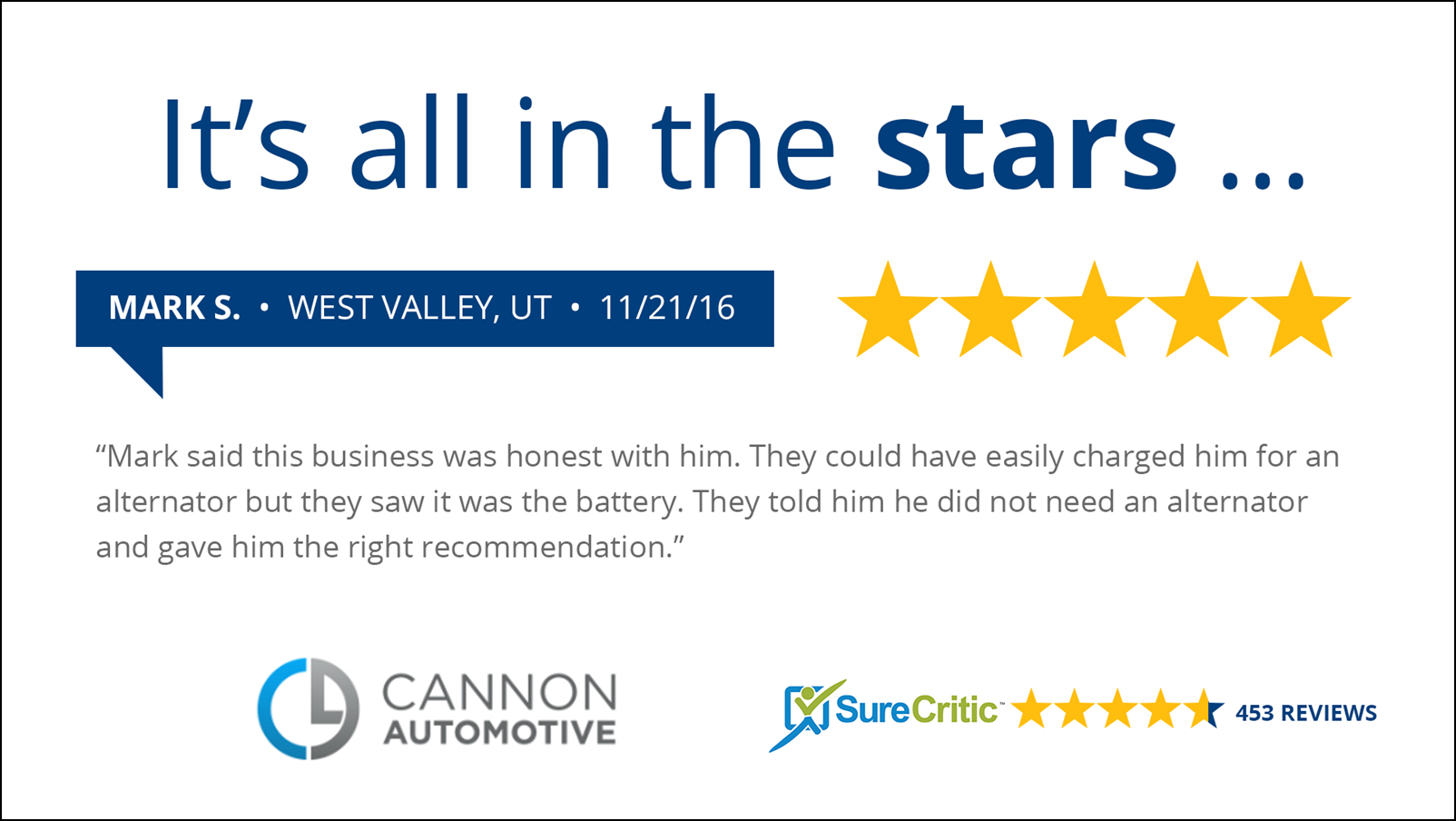 TECHNICAL NOTE - If you've followed all of the above steps, and your AutoNetTV player only displays a white screen with no actual SureCritic content, then you may have a firewall or other network restriction that needs to allow the feed from SureCritic. Please visit our Advanced Network Settings support page at http://support.autonettv.com/topics/40-advanced-network-settings-static-ip-whitelist-and-mac-filtering/ for information on whitelisting *.surecritic.com or other domains for your network.
If you want to follow some more tutorials for new users, you can learn all the cool features and basics by clicking here http://autonettv.com/newuser.