Articles
Note – before beginning, make sure to have the login information for both your InteliChek and AutoNetTV online accounts. For help with your InteliChek login or account settings, please call InteliChek at 877-827-7273, ext. 430, or visit http://intelichek.com.
You will also need to obtain your InteliChek Account ID inside your Intelichek account settings.
Step 1 – Login to your InteliChek account. Go to http://app.intelichek.com/ and enter your username and password (NOTE - some customers may use their OE or Brand Intranet with a single sign-on feature).
Step 2 – Click on the Promotion tab. Once you've logged into your InteliChek account, click on the Promotion tab, located towards the top right.


Step 3 – Select a Report and click AutoNetTV. Find the Select Report option, and choose from the drop down list of reports available in your account.  Once you've chosen your Report, click the "AutoNetTV" button to Publish to in-store displays.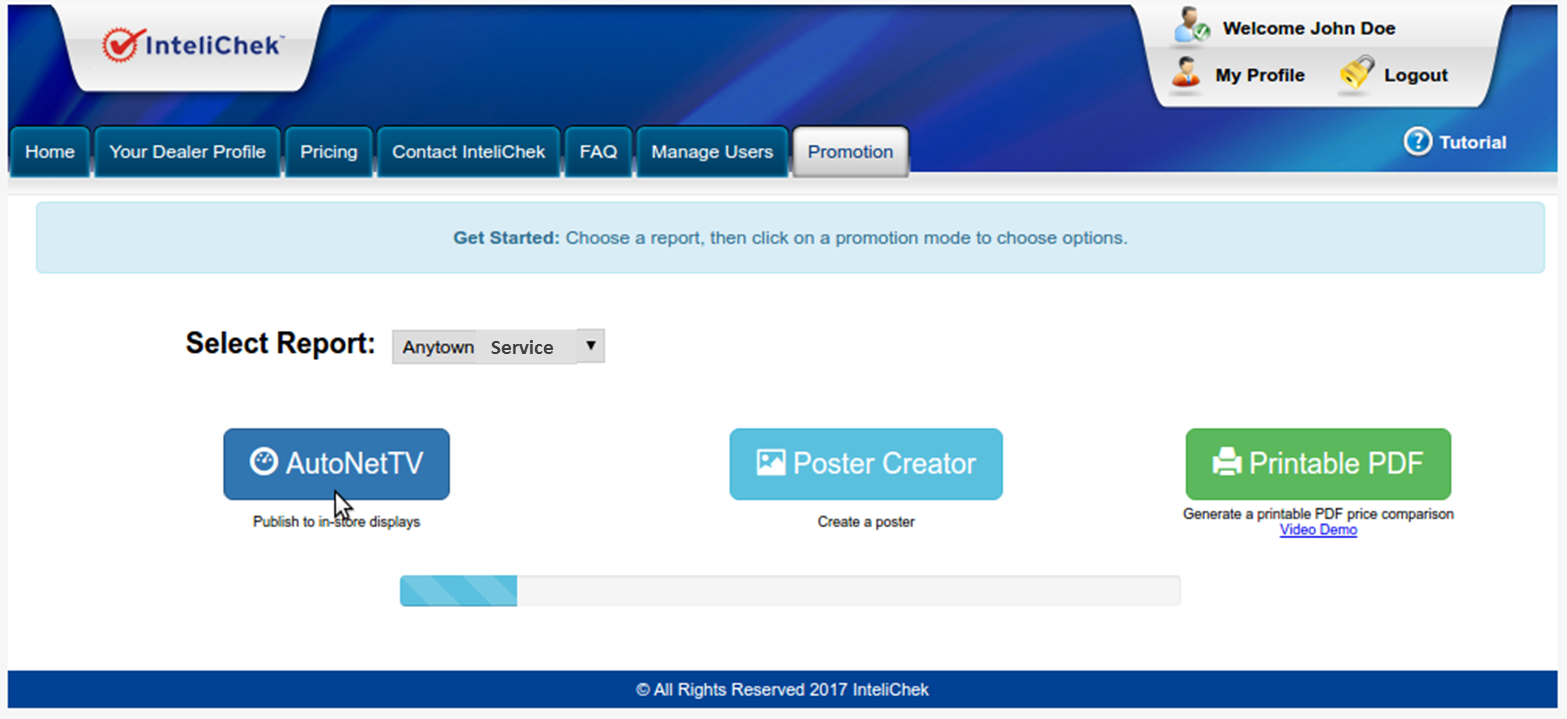 Step 4 – Customize the Data Displayed on AutoNetTV. You'll now see a list of the reports available in your account.  You can customize several items, such as whether or not to "Hide Competitor Names", how to sort the information, and the ability to edit your prices for any services listed.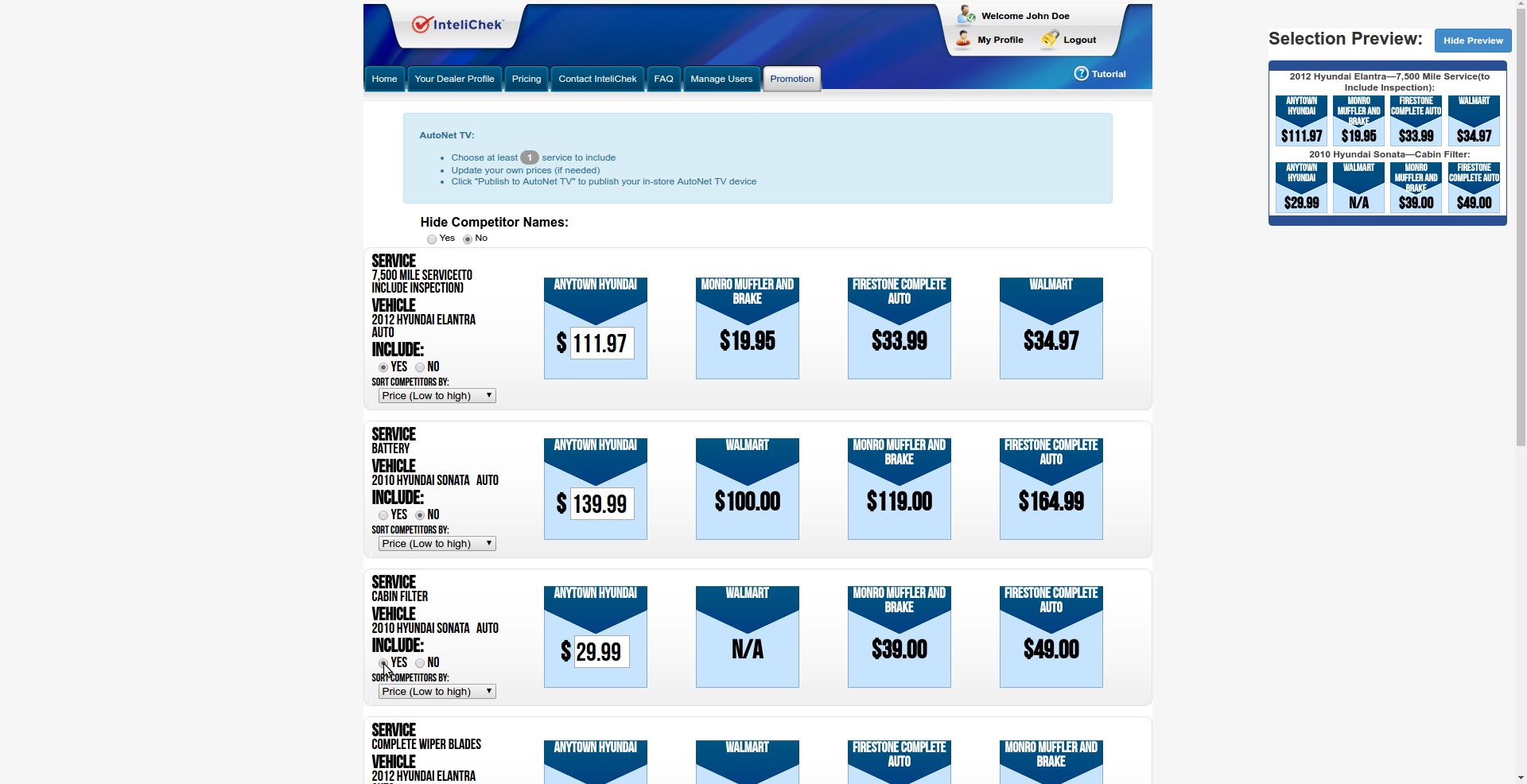 Step 5 – Review and Publish. Review all of your settings and information for accuracy.  Once you're satisfied with your options, scroll down and click the "Publish to AutoNetTV" button.  Your account will process and update, then send the data to the AutoNetTV servers - but there are just a few more steps to complete.


Step 6 – Login to AutoNetTV and access Web/Data Feeds.  Login to your account at 
http://drive.autonettv.com/.  On the Dashboard, click on the purple icon for "My Web/Data Feeds".

Step 7 – Add a Feed for InteliChek. At the top of the Data Feed window, click to +Add Feed.


The message below will appear.  Click the circle next to InteliChek and choose +Add.

Step 8 – Enter your InteliChek ID, then pick your display settings. In the top text entry box, type in your InteliChek Account ID (obtained from InteliChek).  You can upload your Logo, or Select File if your logo has already been added into AutoNetTV.

Choose how often you want the InteliChek screen displayed in your TV program, and for how long you want the screen displayed on the TV (for many, displaying this information every 10 minutes, and having it displayed on screen for 15-30 seconds, is just right).
Once you're satisfied with your settings, click the +Add button at the bottom.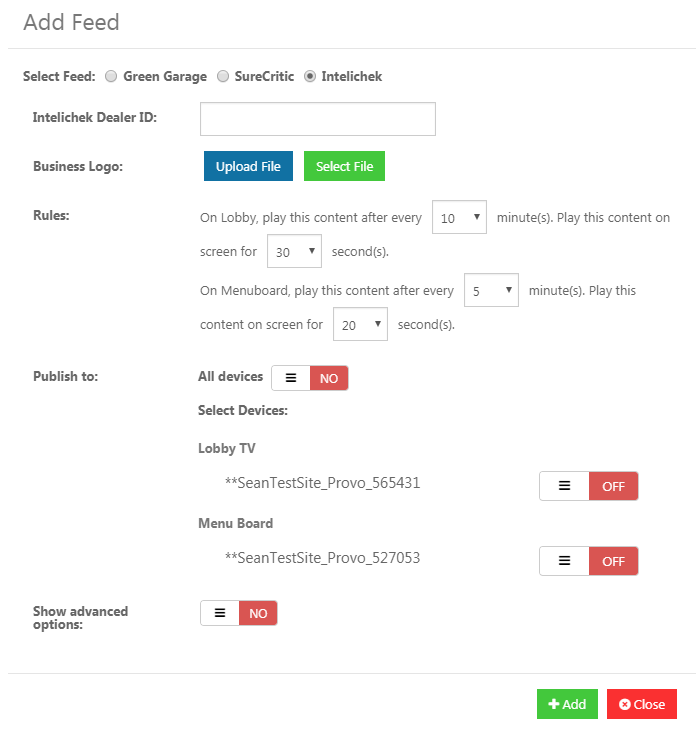 Advanced Options - at the bottom of the Add Feed window you'll see an option to Show Advanced Options.  If you click this, you'll have the ability to also pick the colors used for the Background behind your price, and the Text for your Price.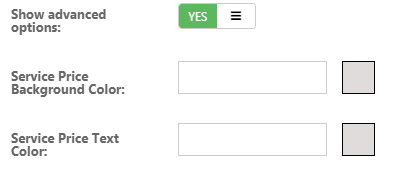 Below is an example of what the InteliChek content looks like on a TV screen (using Red as the Background color, and White as the Text color):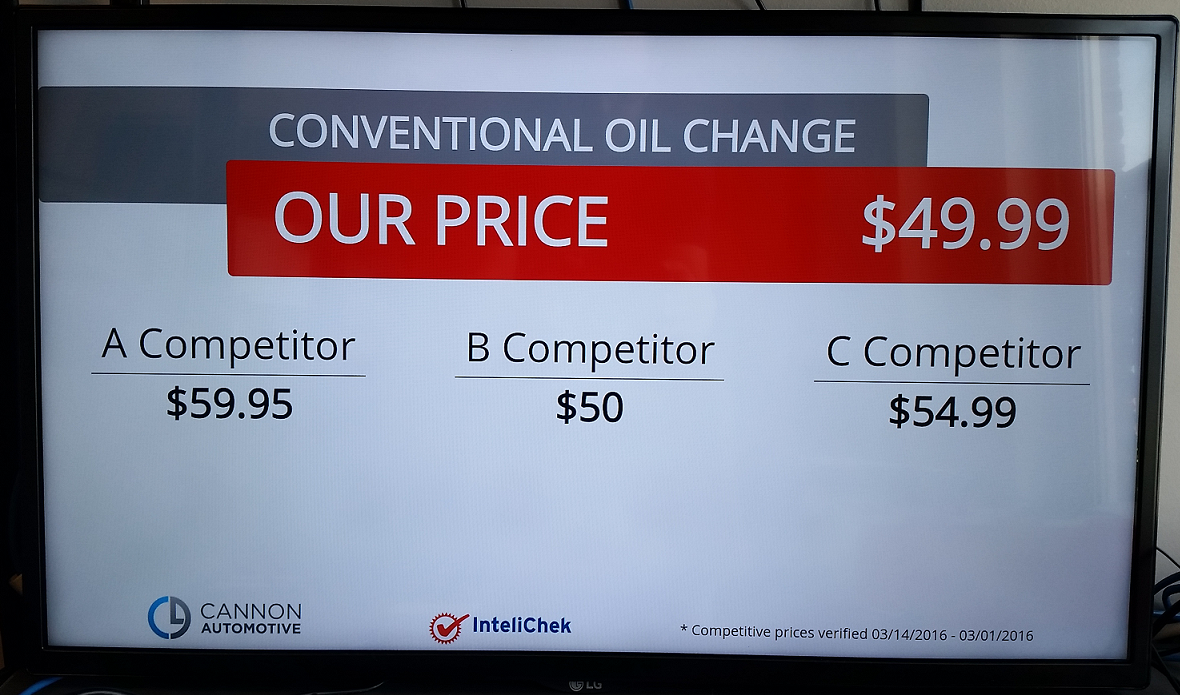 The InteliChek and AutoNetTV servers sync their information every night.  So, please allow your settings to be processed and the information to be displayed by the next business day.  Any and all future updates to your competitor pricing via InteliChek research will automatically update and display in your AutoNetTV program - with no further changes required on your part (unless you wish to change any settings).